BCos Logs – Started in 2018. Pioneer Log Homes of BC came to us to ask if we would be interested in being the UK Independent Distributor. Having built our own Pioneer Log Home. We decided we would love the opportunity to share our knowledge with like-minded people. People who want to build their dream vision. Hence the birth of BCos Logs. 
"It was a dream home build that Robert and I undertook, back in 2013. From a concept starting in 2008.  Having looked at many suppliers of log homes there was never any question based on quality that it could only be a Pioneer Log Home of BC build.  The build was filmed by HGTV Canada. It  has now been shown around the world in a programme called Timber Kings. Showing here in the UK on the Home and Dave Channels.
It was an amazing experience and we learnt so much, made some lifelong friends through the process. We love living in our fabulously tranquil haven. High end quality modern house with a low impact environmental footprint with outstanding insulating qualities."
Sarah Fleming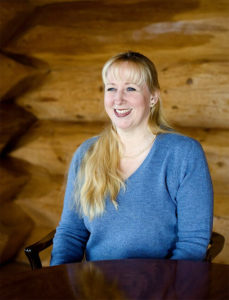 Sarah Fleming
Has 30+ years in the shipping industry from leaving school both in Operations and Sales with Atlasair, UPS and DHL progressing on to Managerial, Project Management and  Other Area Management roles coming up through the ranks. Diversifying into the Motorcycle Industry for a time with Triumph Motorcycles in Edinburgh, whilst family were growing up to keep travelling down. Very hands on during the building process of our home both on site and the Planning Process.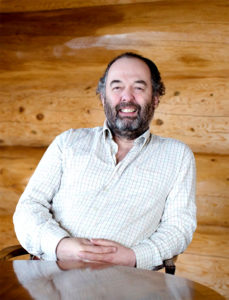 Robert Fleming
Is a Farmer of over 40+ years' experience, having learnt to diversify over the years to expand the family business and has always had an interest in different types of construction. Very hands on during the building process and designing the ground works process with allot of practical knowledge. Always looking at ways to improve design and processes.
If you wish to discuss your designs big or small do not hesitate to Contact Us we would love to hear your ideas and plans.